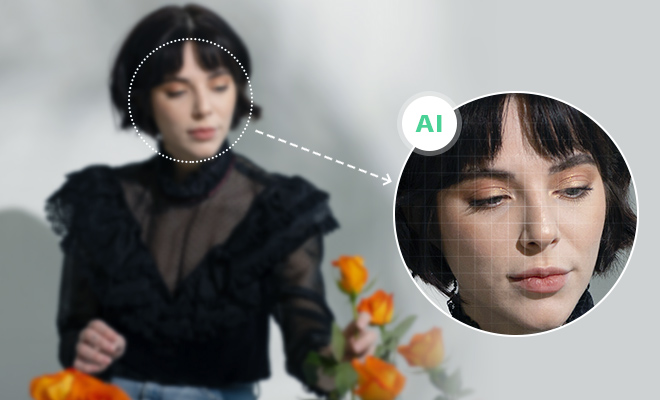 How AI Photo Enhancer Works?
AI photo enhancers work by using advanced algorithms and machine learning. When you input a photo, the AI system analyzes it and makes automatic adjustments to enhance its quality.
What makes AI photo enhancers even more powerful is the neural network's ability to learn and adapt. As the AI model is exposed to more images and user feedback, it continually refines its algorithms, becoming more proficient at enhancing photos.
Improve Photo Quality with AI Photo Enhancer
This AI photo enhancer is your solution to tackle a wide range of issues that can detract from the beauty of your pictures. From eliminating blur and pixelation to reducing noise and enhancing clarity, our AI system can handle it all.
No need for complicated editing software or technical skills; its user-friendly interface and the AI technology make it a breeze to get professional-grade results.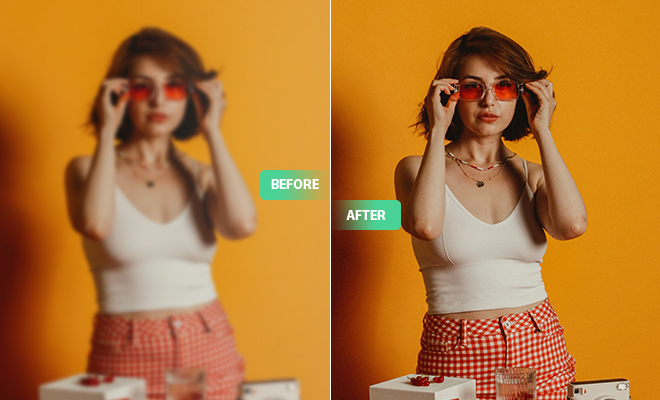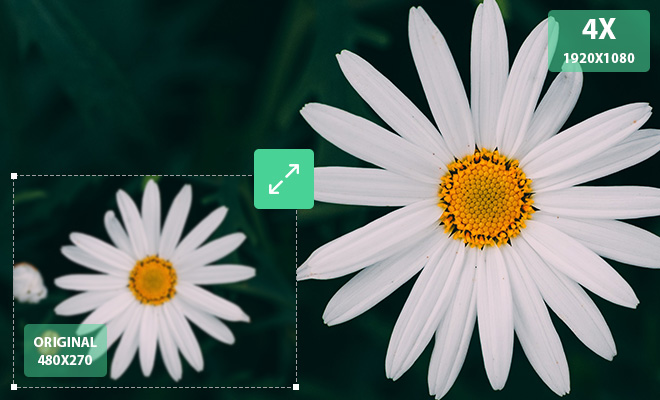 Enhance Photo Resolution with Best Photo Quality
Have you ever faced the frustration of trying to make low-resolution images larger, only to see them lose quality and become pixelated? It's a common problem, but there's a solution that offers a better way to upscale with the best photo quality.
Bid farewell to pixelation and quality deterioration when enlarging low-resolution images! Our AI photo enhancer doesn't simply enlarge images; it preserves and even enhances the photo's overall quality with cutting-edge algorithms.
HOW IT WORKS
How to Use AVCLabs Photo Enhancer AI
Step 2
Choose the AI Feature
Step 3
Configure Image and Output Settings
Step 4
Process and Save the Image
Learn More →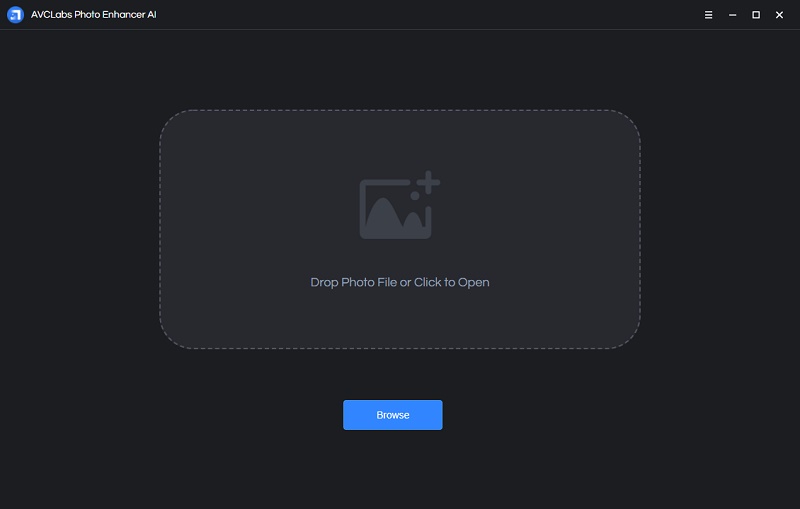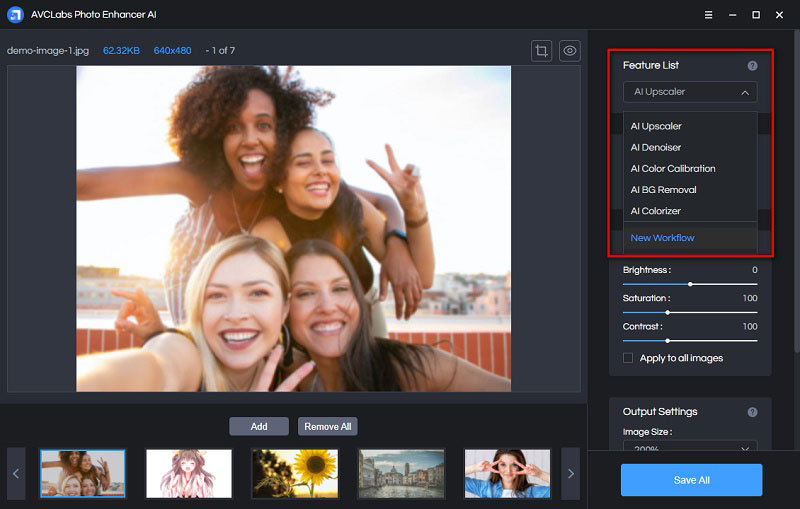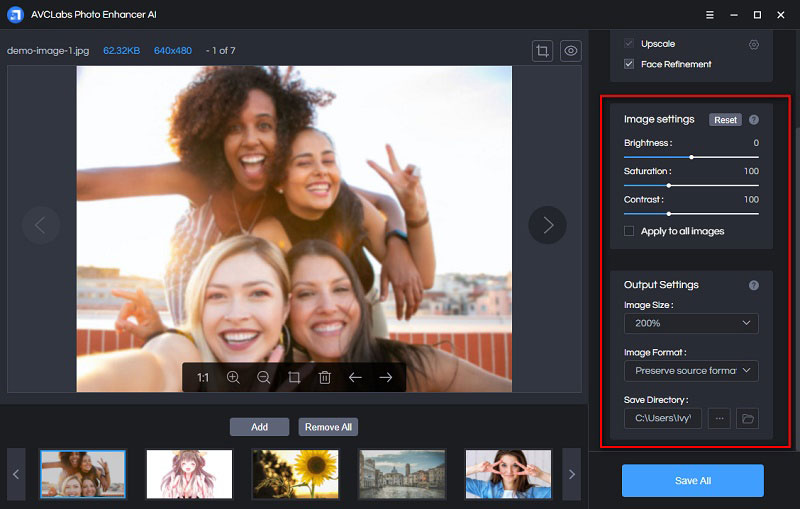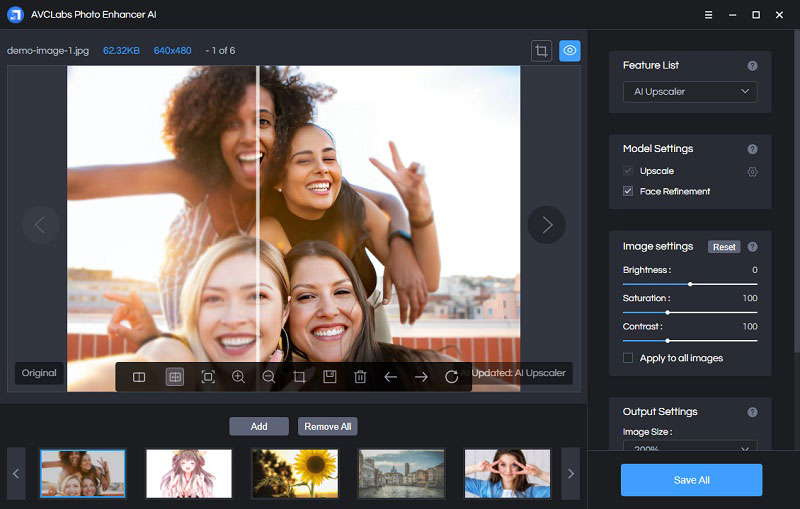 AVCLabs Photo Enhancer AI
Best and Easiest All-in-one AI Photo Enhancement Tool
Read Customer Reviews of AVCLabs AI Photo Enhancer
"This is a phenomenal service guys! I've made my designing wayyy easier with AVC Labs AI Tools and I'm glad to add this review for them. I fricking love their Image enhancer, Upscaler and Colorizer!"
"In fact, this is amazing! I have been wasting my time on Photoshop trying to depixelate images and convert into High Quality photos but it has not been giving me what AVCLabs just offer me now. I was actually told about this amazing platform by a friend of mine who has been using it before. Once again AVCLabs is good."
"As an author of historical books, my first encounter with this incredible AI image processing service package was after I found a very rare half-tone photograph. The most useful feature of this software is just how simple it is to use for occasional users like me. The designers have given it a very simple and logical layout. This makes it especially easy to select the changes you want to make to your graphics from those shown on the interface display."
"Absolutely Wonderful I have been struggling for hours to create a banner for a party and kept getting a low resolution error! After endless phone calls for help and watching a ton of videos I came across AVCLabs! My project went through error free after using this app! I'm so very excited!"
"I am absolutely blown away by this platform and the high quality images it produces. I am currently a graphic design employee at a high school and I have been tasked with creating and designing an admissions viewbook. I tried AVCLabs and I am never going back. It has been so easy to navigate and very user friendly, which has been very helpful after trying to figure out how to use photoshop. I genuinely have been so impressed by the results I have gotten by using the AI Image Upscaler and Quality Enhancer."
"As a professional photographer, I always strive to deliver the best quality images to my clients. This software has truly transformed my work. The AI-embedded features are incredible. The ability to upscale photo resolution from low to high with super-resolution is a game-changer. It has allowed me to salvage photos that I thought were beyond repair and turn them into stunning high-resolution images. The noise removing and sharpening capabilities have breathed new life into my old and blurry photos. It's like magic!"
Recommended Popular Software
© 2005-2023 Anvsoft Inc.All Rights Reserved.